Current and Ongoing Herbarium Projects
Inventories of Appalachian State University research study areas
Robert Gilley Field Station
ASU Environmental Studies Area
Floristics in the Amphibolites of the Southern Appalachians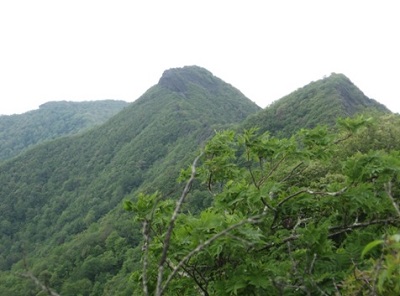 The geology in northwest North Carolina is unique for the Blue Ridge Province in that the major parent rock material is a mafic metamorphic rock called amphibolite, which is high in calcium and magnesium ions and creates soils that are higher in pH than most other soils in the Blue Ridge. This, in turn, facilitates the presence of a unique assemblage of plants. Several rare vascular plant species, including Trailing Wolf's Bane, Aconitum reclinatum Gray, Heller's Blazing Star, Porter, and Gray's Lily, Lilium grayii Watson, have all been documented within the Amphibolite Mountains Macrosite (AMM). Additionally, the only documentation of Campanula rotundifolia L. in North Carolina occurs at the edge of its distribution range within the AMM. In an effort to augment our understanding of the plant communities harbored within this unique habitat, several floristic studies have been conducted throughout the various peaks that make up the AMM.
Elk Knob State Park (In progress)
New River State Park (In progress)
Jenkins, A. P. December 2011. THE VASCULAR FLORA OF THREE TOP MOUNTAIN GAME LAND PRESERVE, ASHE COUNTY, NORTH CAROLINA
Poindexter, D.B. Dec. 2006. VASCULAR FLORA OF MOUNT JEFFERSON STATE NATURAL AREA AND ENVIRONS, ASHE COUNTY, NORTH CAROLINA
Geum radiatum (in collaboration with Dr. Matt Estep)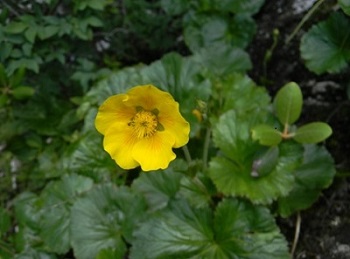 Geum radiatum is a high-elevation, federally endangered herb that is widely recognized as a relic species. Little is known about G. radiatum's genetics, population interactions, and the long and complicated history of reintroductions, introductions, and augmentations. This study will aim at constructing a history of augmentations and reintroductions that identifies where plants are from, when those plants were relocated, and the current genetic structure of populations. We will address evolutionary population questions of gene flow, genetic drift, and assess the genetic difference between G. radiatum and G. peckii. This information will provide a greater understanding of the genetic sustainability of G. radiatum and what kind of conservation efforts will most help this imperiled species survive.


Hexastylis (in collaboration with Dr. Matt Estep)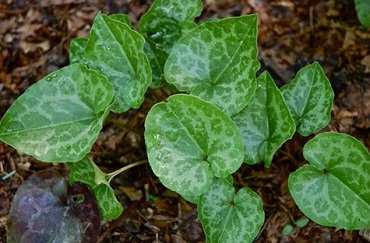 The genus Hexastylis (commonly known as "wild ginger" or "little brown jugs" is comprised of 11 species that are distributed through the Southeastern United States. Within Hexastylis, three species have been recognized within the Hexastylis heterophylla complex: H. heterophylla, H. minor, and H. naniflora, all of which co-occur and are morphologically similar and no characters have been shown to be effective for species recognition when the plants are in a vegetative state. This is especially problematic because H. naniflora is currently afforded protected under the Endangered Species Act and is listed as a "Threatened" species by the United States Fish and Wildlife Service. This ongoing project has served to develop new tools to help delineate H. naniflora from its co-occurring congeners and better devise management strategies.
Wagner, J. R. August 2013. DEVELOPING NEW MORPHOLOGICAL, GEOGRAPHIC, AND MOLECULAR TOOLS TO CIRCUMSCRIBE HEXASTYLIS NANIFLORA
Niedenberger, B. A. May 2010. MOLECULAR PHYLOGENY AND COMPARATIVE POLLEN MORPHOLOGY OF THE GENUS HEXASTYLIS (ARISTOLOCHIACEAE)
Padgett, J.E. May 2004. BIOGEOGRAPHICAL, ECOLOGICAL, MORPHOLOGICAL, AND MICROMORPHOLOGICAL ANALYSES OF THE SPECIES IN THE Hexastylis heterophylla COMPLEX.
Kalmia buxifolia (In collaboration with Dr. Matt Estep and Dr. Emily Gillespie, Marshall University)
Kalmia buxifolia, Sand Myrtle, has long been a puzzle for botanists due to its' widely disjunct distribution in the eastern United States, and distinct differences in habitat and subsequent niche differences; specializing on rock outcrops with a procumbent growth form in the southern Appalachians, while exhibiting a taller shrub form in the understory of coastal pine forests. Populations occur in the New Jersey Pine Barrens, in the Southern Appalachian Mountains, as well as the Sandhills/Cape Fear Arch region of the Carolinas, with little geographic connection among these three regions. Previous studies of the species have investigated morphological differences and genetics using allozyme frequencies (Wyatt 1991), however, updated techniques using microsatellite markers will provide more powerful insight into the level of genetic divergence between and among populations. This study will utilize population genetic analyses, field measurements of ecological data, and a species distribution model to assess genetic patterns across its range, and to infer ecological variables in contributing to genetic patterns.
Outreach and Education
Local School presentations
Plant ID Workshops
Georeferencing events where students learn how to geolocate digitized specimens.